Chardham yatra packages 2023 from Haridwar
Explore Ultimate and affordable Chardham yatra packages 2023 from Haridwar
Willing to take a break from your monotonous life and hectic schedule? Make your holiday exciting and peaceful by taking a trip to the Chardham in Uttarakhand. People from all around the world know the importance of visiting Chardham and they leave no chance to visit the region. If you are looking for an ideal Chardham yatra package 2023 from Haridwar then this is the time for you.
Check out the amazing deals offered by Dada Boudir Tours and Travel and make your trip interesting, amazing and serene. Being a reputed and licensed tour and travel planner for the region. The agency provides you with the utmost comfort and a great opportunity to relax and make your holiday interesting.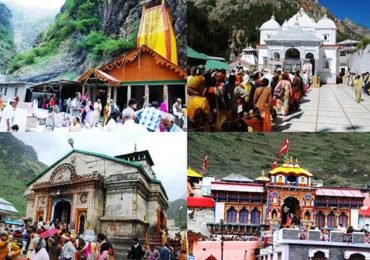 Amidst the hectic lifestyle that we all lead, there is always a desire to spend time peacefully in the lap of nature. And being close to the almighty makes the journey even more classic and memorable. Uttarakhand as is known to all is popularly also referred to as the Land of Lords. Making your trip to the region even more interesting and adventurous, Dada Boudir Tour and Travels bring to you the ultimate Chardham yatra packages 2023 from Haridwar.
Please your mind and give it something adventurous and exotic to experience as you travel through all four popular religious and pilgrimage spots of the region. It is also known for providing you with the ultimate solutions in life and giving you a way to find or renew your connection with God.
Explore the Chardham yatra packages 2023 from Haridwar today and choose the package that perfectly fits your budget and the number of holidays you have allotted for yourself. It is time to experience something new and amazing, and what better way than to travel the distance and come in close contact with your spiritual and religious self?
Don't wait any more, go start planning now!