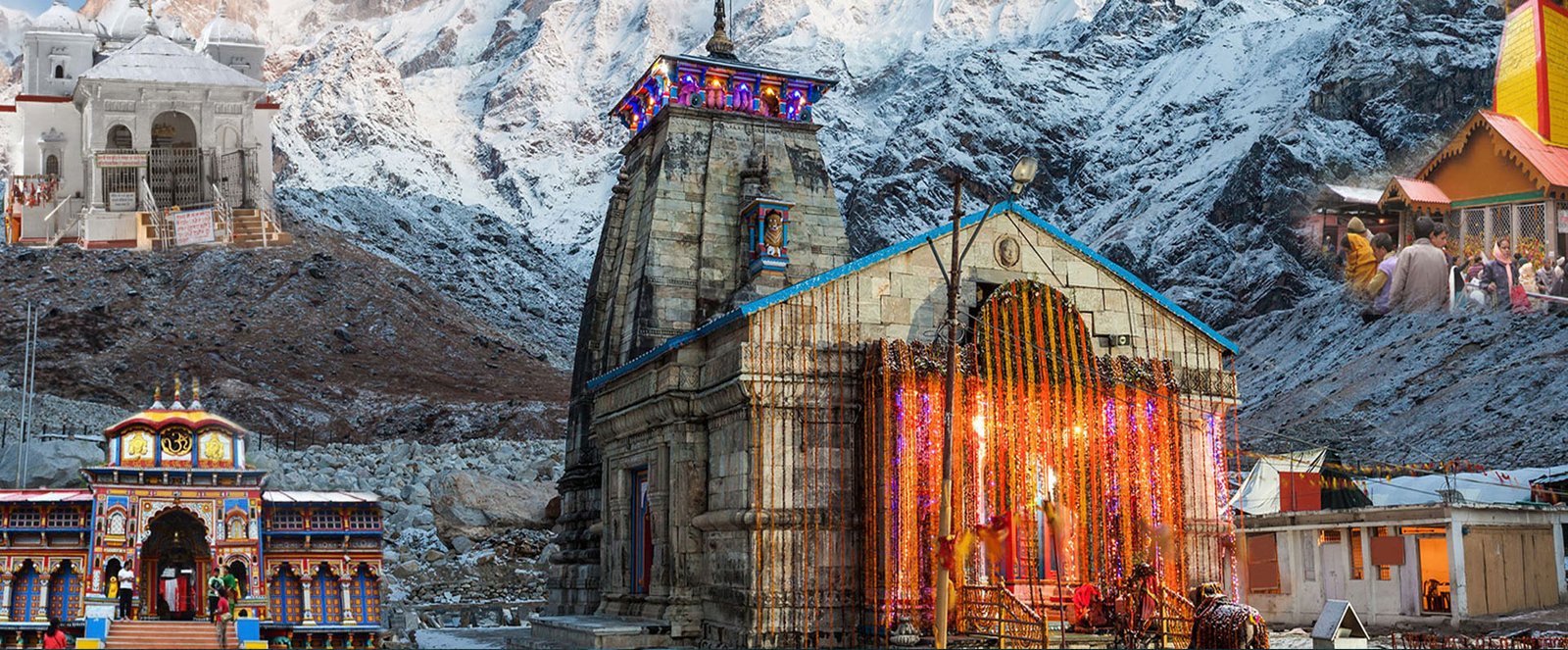 Char Dham tour package in Uttarakhand

Uttarakhand has the holiest tours in it. Thus, making it one of the most perfect places in the world of pilgrimage tourism. Char Dham Yatra is an extremely important tour of Hindu devotion. Every Hindu devout should once take this holy tour. This holy tour can grant anyone salvation and free him from or wash all his sins. Therefore, no one should miss this holy tour and everyone should take this tour regardless of whether they are a pilgrim or not. The Char Dham Tour is a must-take for everyone since it grants a satisfaction that no other tour can. Located in the elegant Garhwal Mountains, this tour makes every single tourist satisfied. The eternal bliss of this tour is one to enjoy. Start booking your Char Dham Tours in Uttarakhand now at a cheap rate of only Rs 15,000. Get started with the Char Dham Tour Package from Haridwar.
Four Temples of Char Dham
Gangotri Temple: Gangotri Temple is located in the Uttarkashi district of Uttarakhand. Gangotri is the source of the river Ganga. Thus, the mighty river Ganga originates from this temple. This temple has an elevation of 3,042m. The mystical hill station of Gangotri is famous for the Shivlinga standing prestigiously at the head of the temple. It is a very important temple for this tour. Know more about Gangotri Yatra.
Yamunotri Temple: The Yamunotri Temple is located in the Garhwal Himalayas of Uttarakhand. It is the source of the Yamuna River. It is located in the North of the district of Uttarkashi in Uttarakhand. This temple has an elevation of 3,293m. This mighty temple, situated in the abundant and charming mountains of Garhwal marks significant importance to Hindu devotees. Know more about Yamunotri Yatra.
Kedarnath Temple: The Kedarnath Temple is the most famous temple for Char Dham Yatra. This temple is dedicated to Lord Shiva and is also located in the Garhwal Himalayas. There is also a special tour of this place. That tour is the helicopter Kedarnath Tour. We also give you this tour at the cheapest prices. If you need to book the Kedarnath Yatra by Helicopter, then Contact Us. Know more about Kedarnath Yatra.
Badrinath Temple: The Badrinath Temple is dedicated to Lord Vishnu and is located in the town of Badrinath in Uttarakhand. The creator of this holy temple is none other than Adi Shankara himself. It is one of the most important temples for this tour. The Badrinath Temple has an altitude of 3,415m. Badrinath has the coldest climate in Uttarakhand. Know more about Badrinath Yatra.
To know more visit the links below:-
Chardham Yatra package information from other sites:-