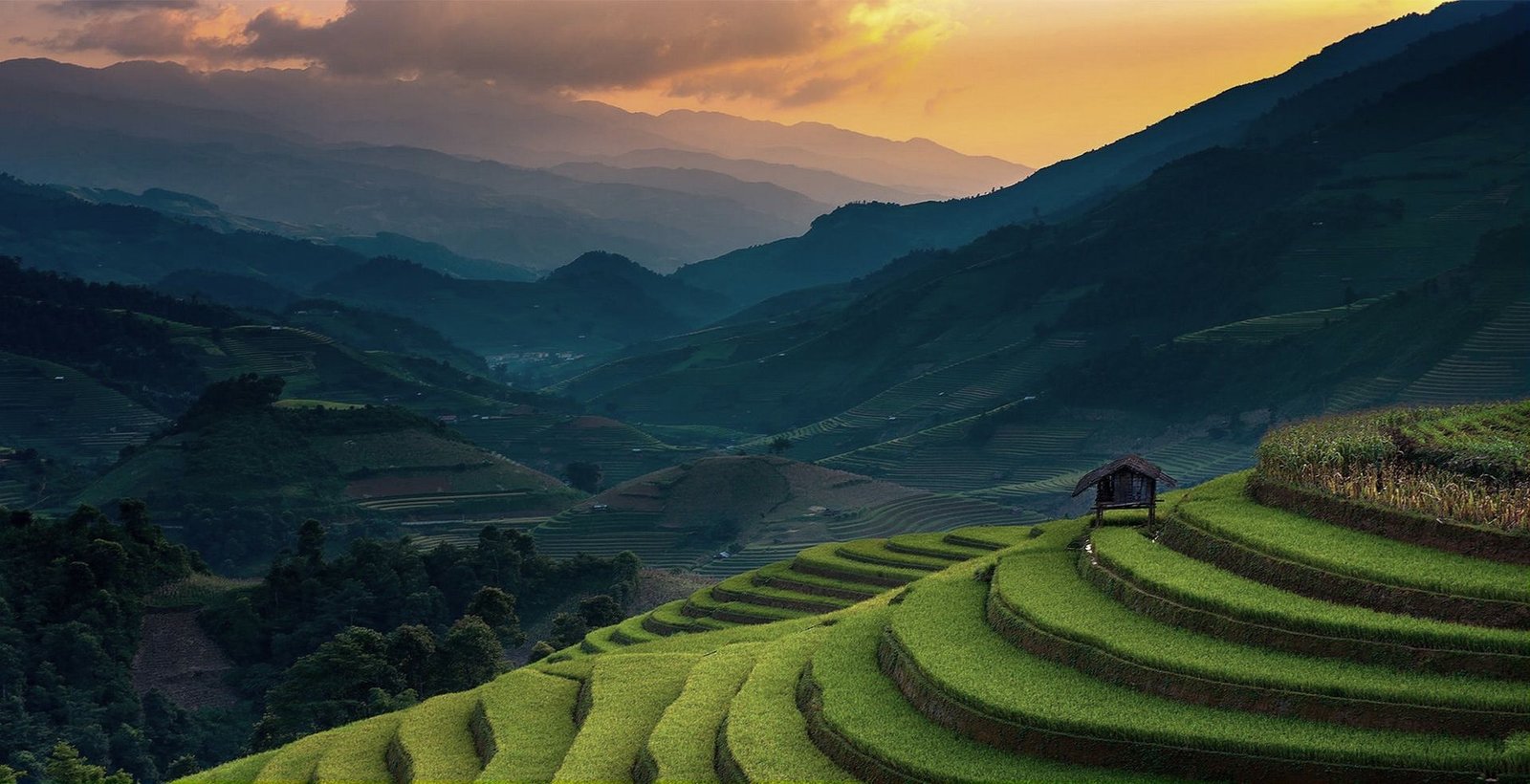 Kausani tourist places
Kausani is an off-route village of the state of Uttarakhand under the Bageshwar district. At 1890 meters height, there is no comparison to the heavenly beauty. A 300 km panoramic view of the Himalayas, especially at the time of sunrises and sunset, will give you an unforgettable look. Some of the most common trek routes in Kausani are like- Base Kausani Trek, Adi Kailash Trek, and Bageshwar-Sundardhund Trek.
Mahatma Gandhi described Kausani as 'Switzerland of India'. If you are wondering why you can have a trip and make it out of your own.
History
Kausani used to be called Valna long before. After the independence of India, Kausani belonged to Almora dist. Later after the separation of Bageshwar from Almora, Kausani went under the Bageshwar district. Mahatma Gandhi came here in 1929 and spent a short span of 14-15 days. Driven by the charm of this paradise, he called is as "Switzerland of Himalaya".
One of the major things is here that The Nanda Devi Range majestic view. Watching Himalaya and the shade of pine, oak and fur are the natural attractions of this quiet environment. Other attractions include Gandhi Ashram, Girihas Northern Tea Pvt. Ltd. shawl factory, Vaijnath temple, and local markets.
How to reach
From Delhi board on a bus or you can hire a taxi. Kausani has no airport or rail station.
Pantnagar airport is nearer the airport, which is 170 km away from Kausani. Have to take a rental car or taxi from there.
The nearest railway station is Kathgodam, 312 km away. Taxi and buses are available from Kathgodam.
One can reach Kausani from Dehradun and Haridwar, but it will cover the distance of over 320 km. from both of the towns.
Duration
Kausani is a small village and has a few things to explore. A duration of 2 nights or 3 nights is okay to complete a Kausani trip.
Things you will see in Kausani-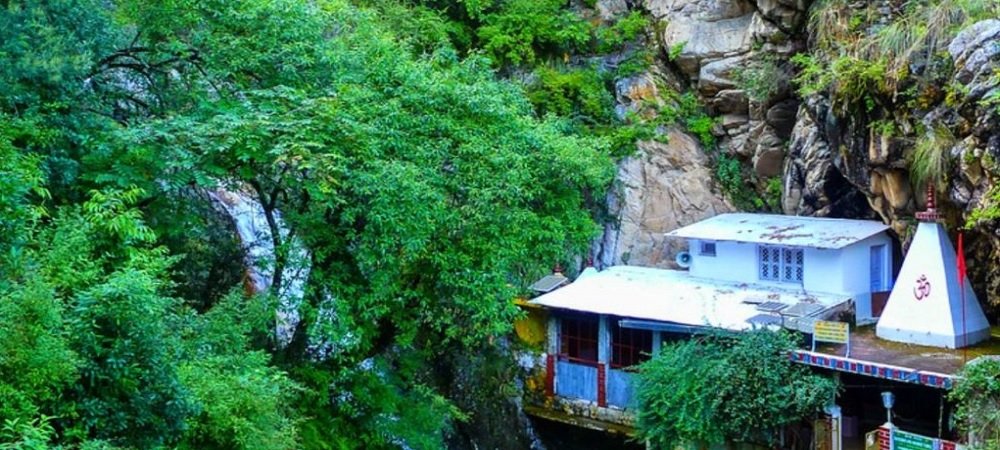 Rudradhari falls and caves
12 km far from Kausani, surrounded by green pine forests, Rudradhari waterfall is a mysterious place. Located near the Adi Kailash trekking trails, one can also explore the ancient caves lying close to this waterfall. To this areas can be reached by a simple trek. It is sitting at an altitude of 1,555 meters above sea level. There is no entry fee required to enter.
Vaijnath temple
The temple is about 1000 years old and it is dedicated to Lord Shiva. It looks like the temple is standing in ruin. It is a calm and quiet place to spend some in peace.
No entry fees required to enter.
Gandhi ashram
It was built in1929. Mahatma Gandhi stayed here for 2 weeks. The actual name of this building is Anasakti ashram.  There are a small library and a museum to contain Gandhiji's books, pictures, and some historical events.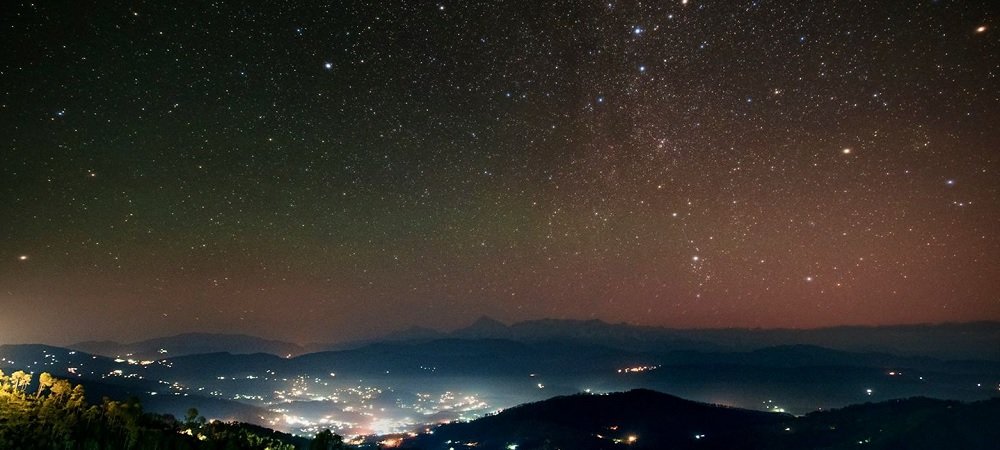 Stargate Observatory
The height of this area is about 1800 meters above sea level. It is the place for observing objects such as the, planets, constellations, galaxies, moon constellations, and other deep sky objects. With sophisticated equipment and experienced astronomers, this observation is the perfect place to witness the wonders of outer space while enjoying the natural splendor of the mountain.
Gallery of Sumitranandan Pant
The Sumitranandan Pant Gallery is a mini-museum that contains various awards, drafts, and manuscripts composed by the celebrated poet. Locals give huge respect to this museum and it has some interesting books to read.
Stays opened 10:30 am to 4:30 pm. They take rupees 10 as entry fees.
Kausani tea estate
Kausani tea estate is India's one of the top famous tea estates. Tea from here is also sent to America, Garman, Korea, Australia, and many more foreign areas. The area occupied about 210 hectares and a peaceful walk here is truly bliss. You can also buy tea from here.
No entry fees required in this place.
Kausani is a small village and doesn't have shopping malls at all. But from the local markets, you can buy handmade shawls and other local staff as memory.
Times to visit
Kausani Hill Station is most excellent if visited from April – June, and October – February.