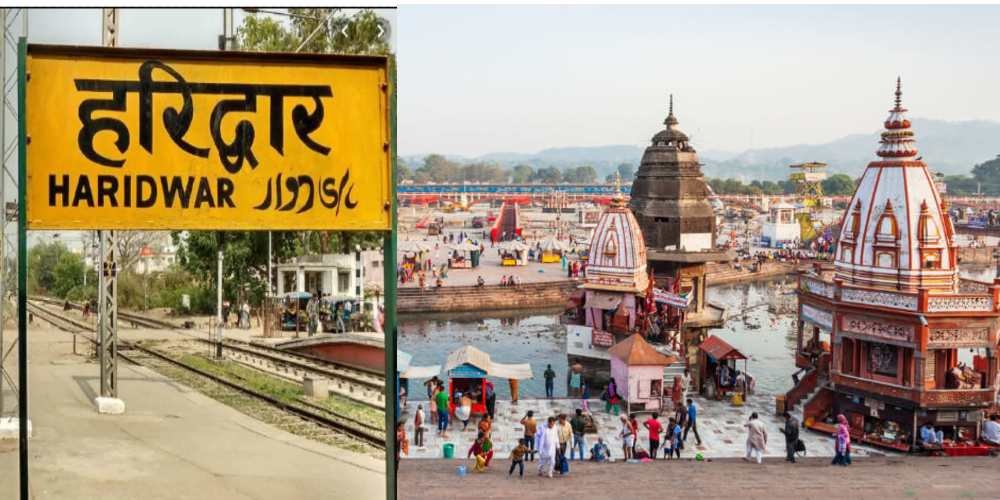 Kumbh mela Haridwar
Kumbh Mela is the festival of the Hindu Religion. It is one of the biggest human congregations in the world, it's the biggest gathering of Hindu people (also the biggest religious gathering in the world). Kumbha Mela is celebrated in Haridwar every 12 years. Lakhs of pilgrims, devotees, and visitors take in Haridwar during the Haridwar Kumbh Mela to conduct the holy bath on the banks of the river Ganga to clean away their sins and attain Moksha (Pittance). Hundreds of devotees gather around Har Ki Pauri every evening to give River Goddess Ganga prayers by lighting up diyas and floating them in the river. Kumbh Mela attracts Hindu pilgrims from all over the world.
Though all the  Kumbh Melas hold an almost similar quantity of devotees the name of Haridwar comes at the top of all Indian pilgrimages. Hence the Kumbh Mela of Haridwar enjoys exceptional media coverage and Tourist traffic. The place has been termed the gateway to heaven in Hindu mythological scriptures. The Myth behind the celebration of Kumbh Mela in Haridwar goes like this, after the Deva-Asura war, which went on for quite some time, both the involved parties concluded that they instead of fighting should come together and churn the milky ocean to obtain the Elixir. The sea was churned and elixir was obtained but it was not meant for the Asura or the demons hence the god who appeared from the sea with the Kumbh or the pitcher of elixir ran from the chasing Asuras. In this case, a few drops fell on earth and now at these four places, the Kumbh Mela is conducted.
How to get to Kumbh mela-
In the year 2021, the Kumbh mela is going to be taken place in Haridwar. So, you have to reach Haridwar first.
Air:- The nearest airport to Haridwar is Jolly Grant Airport in Dehradun. Direct planes are available to major cities like Delhi and Mumbai from Dehradun. Anyone can rent a taxi from outside the airport.
Train:- Haridwar railway station connects it with other parts of the country. It has good rail connectivity with key cities of India like Mumbai, Kolkata, Patna, Dehradun, Delhi, Jaipur and many more.
Kumbh Mela 2023 dates (January 14 to April 27, 2023)
Makar Sankranti (Snan) 14 January 2023
Mauni Amavasya (Snan) 11 February 2023
Basant Panchami (Snan) 16 February 2023
Magh Poornima 27 February 2023
Maha Shivratri (Shahi Snan) 11 March 2023
Somvati Amavasya (Shahi Snan) 12 April 2023
Baisakhi (Shahi Snan) 14 April 2023
Ram Navami (Snan) 21 April 2023
Chaitra Purnima (Shahi Snan) 27 April 2023