Uttarakhand Tourist Places :: Almora (Part 1)
Uttarakhand Tourist Places:: Almora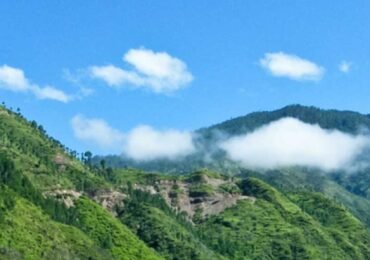 Uttarakhand Best Tour Operator "Dada Boudir Tour and Travels (Regd.)" present the complete information on one of the most popular tourist spot in Uttarakhand "Almora".
Background :
The ancient town of Almora, before it's establishment was under the possession of Katyuri king Baichaldeo. He donated a major part of this land to a Gujrati Brahmin Sri Chand Tiwari. Later on, when Chand kingdom was founded in Baramandal, the town of Almora was founded at this centrally located place in 1560 by Kalyan Chand.
In the days of the Chand Kings, it was called Rajapur. The name 'Rajpur' is also mentioned over a number of ancient copper plates. The town of Almora is situated over a horse saddle shaped ridge of a mountain. The eastern portion of the ridge is known as Talifat and the western one is known as Selifat. The market is at the top of the ridge where these two, Talifat and Selifat jointly terminate.
Swami Vivekananda had this to say about Almora. "These mountains are associated with the best memories of our race: Here, therefore, must be one of the centers, not merely of activity, but more of calmness of meditation, and of peace and I hope someone day to realize it." In fact, he expressed a desire to have a meditation center established here and the Ramakrishna Mission at Bright End Corner is not an active ashram but is a quiet retreat for monks.
General Information:
Area : 11.9sq.kms. (city area)
Altitude: 1646 meters (5400feet)
Temperature: 4.4ºC to 29.4ºC
Best Season: March to June & September to November
Read more Ranikhet and Kausani – Places to visit, Uttarakhand Honeymoon Packages, Haridwar Nainital Almora Ranikhet Kausani tour package,